First off…
Happy Halloween from the Feud team.
Today's update is about all the things that bump in the night and the lack of them in Feud. When we sat down to make Feud we threw around a lot of ideas on how far to take certain aspects of the game. Of course, how much supernatural stuff to include and if we did what kind was one of the larger items.
After going back and forth we went with focusing on the real world as much as possible. Character's may have special attacks, but a vast majority are grounded with a couple of exceptions.
At the end of the day we opted for a very minimalist approach on the supernatural. We have one event where you can get "cursed" on the world map in saga and Preacher has some divinely inspired abilities and that's about it.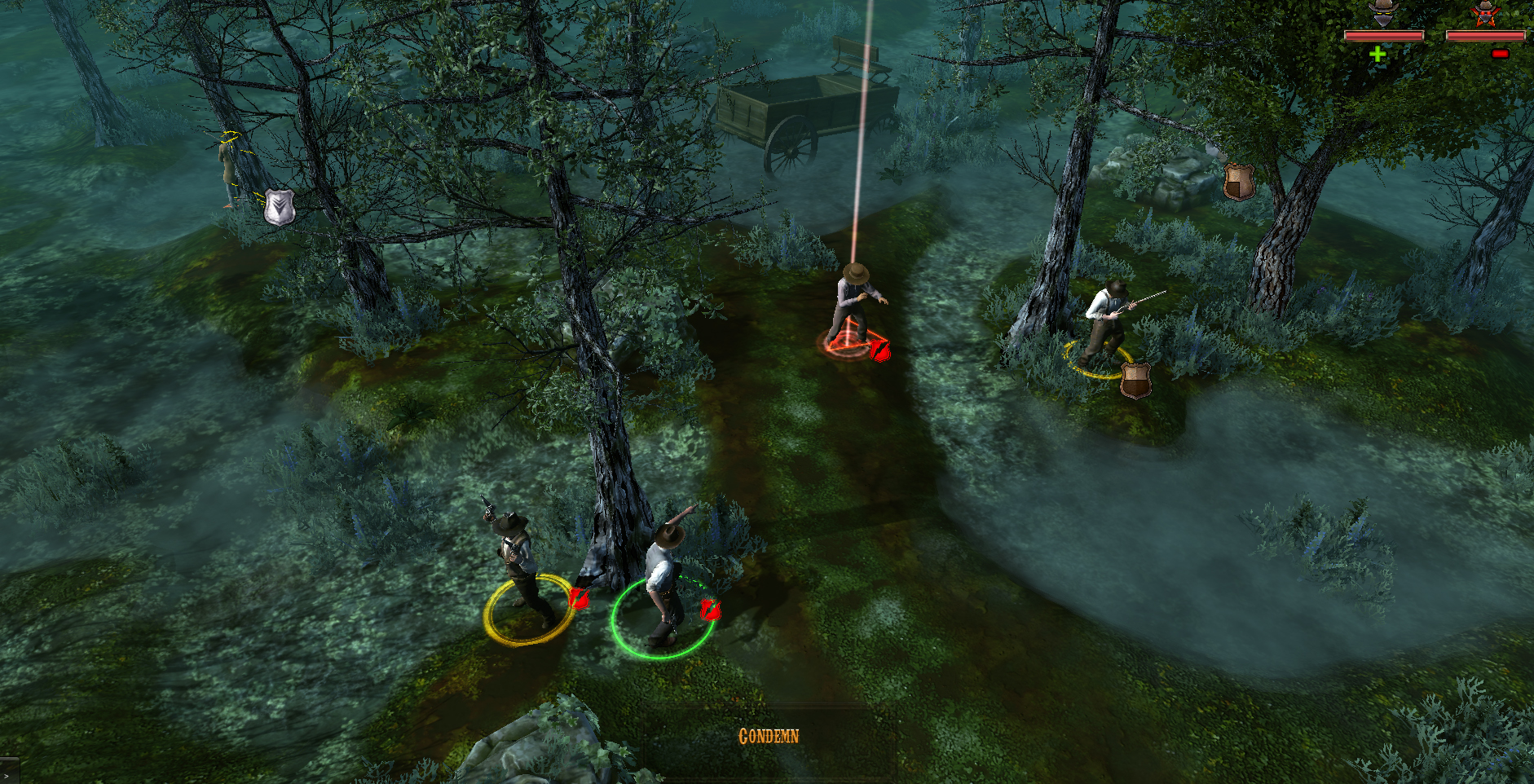 When Feud comes out it's set in reality and our plans for a lot of the content going forward match that desire and focus. Included is a shot of a gunfight in a swamp, which is a bit spooky along with Preacher using his condemn ability.
See you all next week…if you survive the ghosts flowing out of Boot Hill!