Jim Vance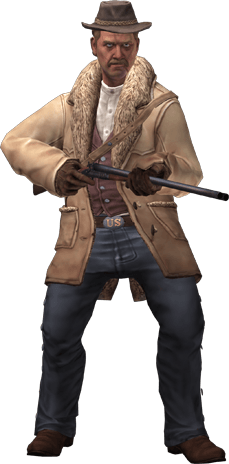 Jim Vance is the uncle of Devil Anse Hatfield. He's an accomplished mountain man who is never quite comfortable in the confines of civilization. While rough around the edges he's incredibly loyal to the family and won't back down from a fight.
It's widely suspected that he started the feud by murdering Asa Harmon McCoy. Asa had fought for the Union Army, which was a less than popular stance for the region. While none can confirm directly it was Jim most associate the killing with him due to the circumstances.
Jim is never far from Devil Anse's side and helps plan out strategies for dealing with enemies which means primarily the McCoys these days. Jim is a bad man to cross as he'll go the distance to have his vengeance.